Dr Beatrice Gini, the Office of Scholarly Communication's new Training Coordinator, recently attended the inaugural Scholarly Communication Conference at the University of Kent. In this post she reviews the main themes and discussions from the event.
ScholComm19 – a brand new conference, a supportive community, an inclusive space: what a treat for a newcomer to scholarly communication! Having recently started a job within the Office of Scholarly Communication, I had high expectations for this conference as an opportunity to learn a lot from fellow practitioners, and I was not disappointed. Sarah Slowe and the team at the University of Kent should be congratulated for their drive in starting up a new gathering that draws together all the different strands of Scholarly Communications, giving those working at the coalface a chance to get together and share best practice.
With the whole of Friday given over to lightning talks, there were too many speakers for me to do them justice individually, so instead I will attempt to summarise the major themes, as I understood them. The full conference programme can be found here.
Engaging researchers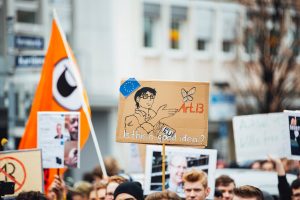 Many of the speakers focused on the way we work with researchers. Hardly surprising, perhaps, as our jobs tend to involve as much advocacy and training as they do practical support. While at times this is a challenge, many have found ways to deliver our messages more effectively:
A personal touch – Cassie Bowman from London South Bank University was faced with a lack of researcher engagement, due to the limitations of the technological platform, the complex terminology, the conflicting demands of policies, the difficulties in correcting initial misunderstandings, and the researchers' fear of getting it wrong. She overcame these not by commissioning large scale change, but through her own personal touch. Her one-to-one sessions are carefully tailored to each researcher and produce long-lasting changes in attitudes. She reaches people through posters and infographics, sprinkling on a little competition (for the highest download figures) to boost interest. Lucy Lambe also spoke on the benefits of one-to-one sessions, alongside workshops and advice on the web, for her publishing advice service for researchers at LSE.
A bit of fun – The Publishing Trap game is now well-known in ScholComm circles, but it was new to me, and I was blown away. It takes players through a cleverly-crafted path from PhD student to retired researcher and beyond – all the way to gravestone, in fact – replicating the emotional highs and lows of a research career. Most importantly, though, it asks players to make crucial decisions that spark discussions on Open Access, copyright, skills, and more. Why not organise a fun session to surprise those who may (crazily!) believe that copyright is boring?
Useful information – We need to deliver information that is trustworthy and useful. Kirsty Wallis (University of Greenwich) stressed the importance of over-preparing and tailoring sessions to the needs of the people in the room. Her talk gave a useful blueprint of how we could teach academics to 'speak social media' through a flexible and hands-on workshop. 'We need to be a credible source of information' – this was one aspect of Julie Baldwin's (University of Nottingham) exploration of why academics 'get copyright so copywrong'. Engaging researchers with copyright issues is more important than ever now, at a time of change in the law. The University of Kent's Chris Morrison gave a whistle-stop tour of the history of copyright law, followed by a sneak preview of the way the law may change once the new EU directive is implemented (yes, Brexit did flash briefly on the screen at this point, but it should not have a significant impact on copyright decisions).
Compliance vs culture change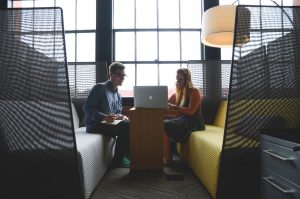 Ian Carter's talk on the study he ran with JISC on Research Data Management and Sharing raised a strong theme, which was echoed in many of the discussions I had during breaks. His interviews with representatives from 34 institutions revealed that there is a tension in the way we attempt to engage researchers with RDM and open data: on the one hand we say 'you must do this to receive money/progression/recognition', on the other we say 'doing this benefits science and the wider world'. My belief is that the former is likely to generate small, short term wins on compliance rates, but potentially generate resentment. The latter requires more advocacy, but it is likely to generate true buy-in from researchers. Dr Carter advocates that the second approach, which aims for culture change, is indeed the most likely to succeed in the long term. He throws a challenge to all of us when he reports that researcher engagement is variable, RDM leadership is often fragile, responsible staff can be isolated, and few institutions consider all important aspects in their strategies. There is hope, however. As repositories develop better functionality and we find better ways to evidence the benefits of RDM and open data, we may see this area of research support grow into new strengths.
Infrastructural headaches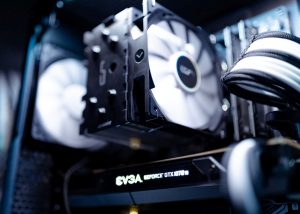 Repositories are the bread-and-butter of any Open Access support team: they are wonderful digital treasure troves, opening up our university's invaluable research to the world and preserving it in perpetuity… but at times they can cause tremendous headaches too! A number of speakers shared the challenges they faced, as well as their solutions, saving the rest of us a lot of time and paracetamol. While there is still a split between institutions on the issue of whether depositing in a repository is done by researchers or mediated by support staff, it looked to me as though the trend is towards self-deposit by academics, which will mean more and more of us require automated systems for checking and updating records.
Nicola Barnett focused on how staff at the University of Leeds deal with the need to update repository records after they are officially published, for instance to set the correct embargo deadlines. She shared a useful set of instructions to automatically generate a list of recently published publications using Excel and a CrossRef API.
The diversity of publishers' policies was arguably the greatest time-consuming hurdle in Suzanne Atkins' work on making more monographs Open Access at the University of Birmingham. She ran a very successful pilot project to open up book chapters from one department, which had a glut of materials that could be made instantly OA, if the authors consented. While this work was very worthwhile and likely puts the team ahead when it comes to the next REF, it was hindered by the need to check every single policy and by the publishers' insistence on relying on case-by-case decision, rather than applying blanket policies.
If your current system is just not up to requirements, switching to a new one can be a good time investment in the long run, but it can come with its own demands. Catherine Parker and her team at the University of Huddersfield found this out when they had to manually migrate all previous records – a great feat that really brought out their community spirit and was accomplished in (only?) two and a half months of intensive work. Stuart Bentley from the University of Hull highlighted some of the challenges of switching to Worktribe, as well as considering the improved functionality in the new system.
Roles and time
Finally, several speakers examined the way teams are structured, often in the context of the age-old question of how to get it all done in the time we have.
Surveys run by Catherine Parker and Ian Carter revealed a great disparity in the size of the research support and data management staff between institutions, with teams varying in size from one to well over a dozen. Even the areas where they are employed vary, with most being in libraries, but some belonging to research strategy offices. Lone workers have the blessing and the curse of having to take on all aspects of the work, from maintaining the repository to liaising with faculty members and running training, while large teams can specialise their staff.
Jane Belger and Anne Lawson talked about their experience of sharing the role of Research and Open Access Librarian at the University of West England at Bristol. Having worked out the logistics of syncing schedules and the questions of when to divide up projects and when to collaborate, their main conclusion is that two people can be 'more than the sum of their parts'.
The multiplicity of roles was evident both in the talks and in the chats during breaks. Almost every speaker gave an introduction to their institution, which was key to understanding their perspective. A case in point was from Isabel Benton, from Leeds Arts University. She highlighted the peculiar challenges of working at a place where as many as 43% of outputs are in non-traditional format such as art show or exhibition: how do you capture those in a repository? (Hint: with a creative mix of media, check out the repository to know more.
*****
There was lots to think about on the train home. The overwhelming feeling, though, was of a community that genuinely cares about doing our very best to support researchers, and is dedicated to helping each other, both within institutions and beyond.