The Office of Scholarly Communication routinely advises Cambridge authors about their publishing options, and in the vast majority of cases we can help authors comply with funder mandates. However, there are a few notable journals that offer no compliant open access options for Research Council UK (RCUK) and Charity Open Access Fund (COAF) authors. One of those journals is Blood. We've previously called them out on their misleading advice:
The author form for the journal Blood is grossly misleading about RCUK/WT compliance. pic.twitter.com/NWSnbHSIEQ

— Cambridge OpenAccess (@CamOpenAccess) 25 July 2016
Today we are urging Blood to offer their authors either self-archiving rights without cost and a maximum 6 month embargo or immediate open access under a Creative Commons Attribution (CC BY) licence. If Blood does not offer these options we will advise our researchers that they should publish elsewhere so as to remain compliant with their funders' open access policies.
You can click through and read the open letter in full below: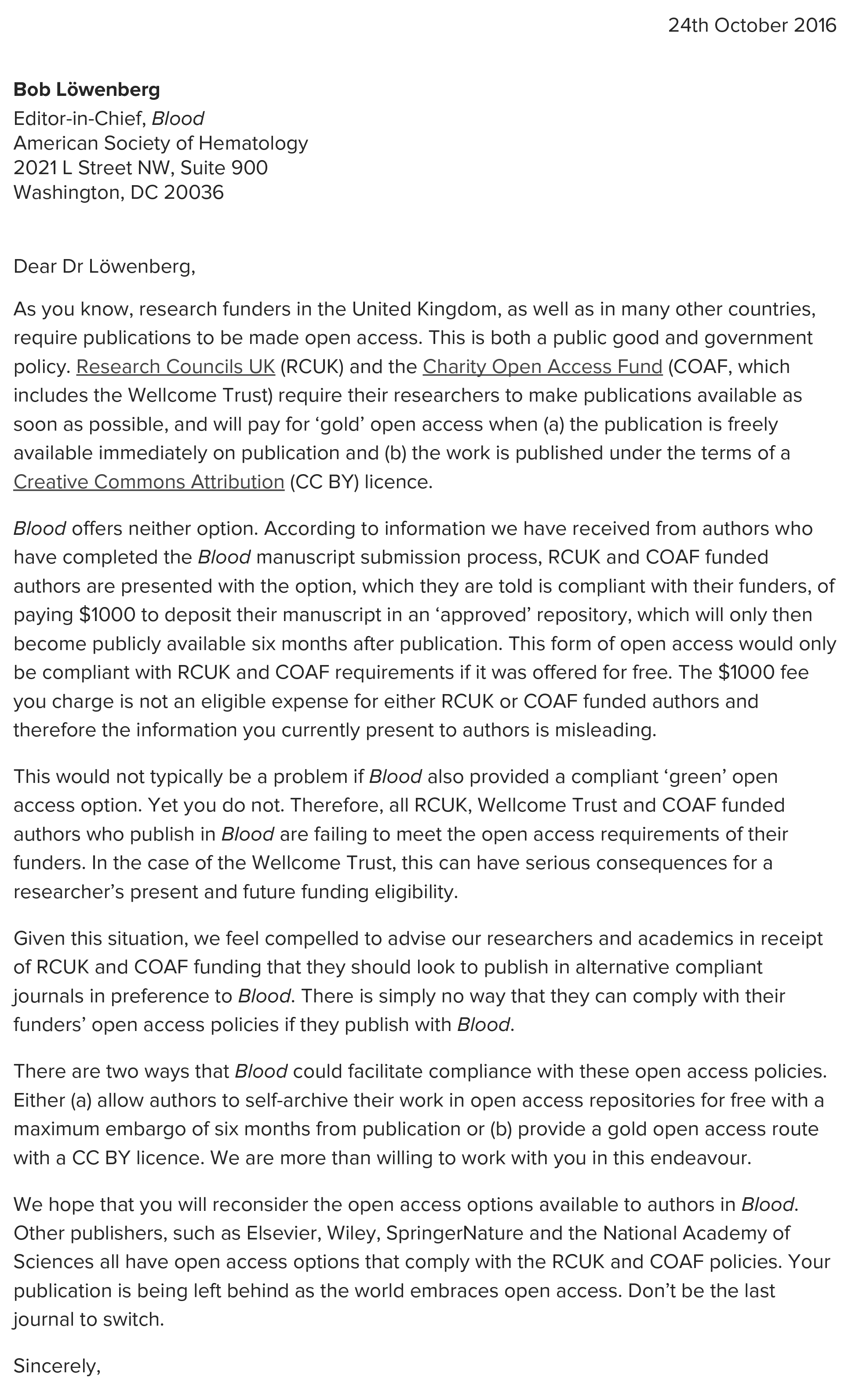 If you would like to add your name to the list of signatories, please email info@osc.cam.ac.uk